Maximizing Efficiency and Safety through Innovative Truck Roll Reduction Strategies
Dispatching service technicians to a job site to fix a system issue can be a costly and time-consuming process for security integration companies. Fortunately, many technical issues can be resolved remotely, making truck rolls unnecessary. The cost of truck rolls can be significant, including indirect costs like hourly wages, vehicle wear and tear, missed revenue opportunities, and insurance. Therefore, reducing truck rolls is becoming a serious pain point for many security integration companies.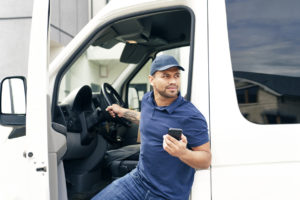 The key to improving operational excellence and maximizing efficiencies and profit margins is to reduce truck rolls, manage costs, and improve customer retention. One way to reduce truck rolls is to improve installation practices and processes to prevent repeated service calls. Routing service calls effectively and using data, software, and remote service capabilities can also help eliminate the need for truck rolls. For instance, 3D TSI reduced its truck rolls by 70% by implementing Vunetrix Device Health Monitoring Services and a Remote Help Desk.
Vunetrix offers device health monitoring technology that supports multiple industries and clients, helping dozens of regional and global integrators stay on top of the health of their security systems, software, and IoT devices. We're proud to work with some of the best partners in the industry, and here's what they have to say about our services:
"Vunetrix has been a game-changer for our team. Before, we would only find out about issues with our customers' security systems when they called to report a problem. With Vunetrix in place, we receive notifications about any issues and can often resolve them remotely before our customers even know there's a problem. It's saved us a lot of time and truck rolls, and our customers appreciate the proactive service. It's also allowed us to identify and address potential vulnerabilities before they become real problems. As a result of implementing Vunetrix, Advantech has been able to increase its service revenue, retain and attract customers, save time and resources, and provide peace of mind both for our customers and our organization. " – Bill Hickox, Chief Operating Officer at Advantech
Frank Pederson, CEO of 3D TSI shared this, "Our clients no longer must tell us that there's a problem with their cameras or any other security or network device. We know immediately and can take steps to fix the problem before our clients even know about it. It's truly the best outcome there is. Our clients don't worry.They know their security system is being performance monitored, and if something happens, it will be dealt with in a timely manner, before a security event occurs and before missing video evidence becomes a liability issue."
Other procedures that can help ease the burden of truck rolls include GPS monitoring, inventory reports, building reports, password vaults, and documenting site-specific procedures for each customer. Implementing pricing models like Service Maintenance Agreements or charging based on time spent can also help reduce truck rolls and improve customer retention.
Reducing truck rolls is crucial for security integration companies looking to manage costs, improve efficiencies, and maximize profit margins. Companies like Avantech and 3D TSI have already implemented successful measures to reduce truck rolls, proving that it is possible to reduce costs and improve customer satisfaction through best practices and technology.
For more about the partnership or Vunetrix Protect Partner Program (VP³), contact Sandra Krager at 206.816.4447 or online at http://vunetrix.com/partner-program/.
View this video for an overview of the Vunetrix Network Monitor: https://youtu.be/yVZcG4MT80A