Early in March, the Vunetrix team ventured down to San Antonio for Convergint's Nation event. If you haven't been, it's definitely something to experience. 100's of team members come together for a week of education, connection, and celebration.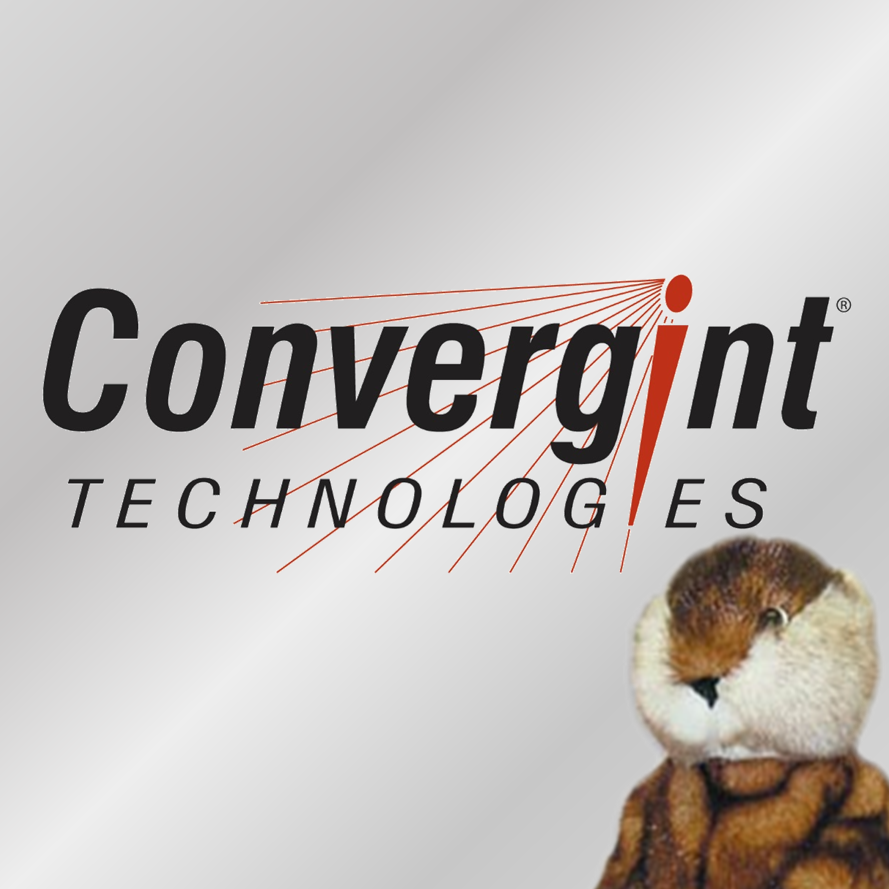 There's an air of competition amongst the colleagues including the coveted Gopher Award and the time-honored tradition and presentation of the Green Masters Jacket to top performers. Underneath it all is a true spirit of camaraderie and collaboration.
It was a great honor to participate in their vendor/partner trade show and awards dinner. We had the opportunity to learn about the history of Convergint, and we discovered what makes them tick. The company culture is built on a solid foundation of Values and Beliefs set in motion by the founders of the company. What is most exciting is that these aren't just words to them. They are the fabric of who they are, the moral compass by which they live, and the principles by which they do business each and every day. And it all boils down to this, "What's the right thing to do?"
We were thrilled to find such an incredible synergy between our values and theirs. What's even more exciting was the identification that with Vunetrix, Convergint is able to enhance their service capabilities and assist them with their mission, "To be our customers' best service provider."
Tony Varco, Vice President of Security for Convergint Technologies, said this, "The Vunetrix solution has enhanced Convergint's service capabilities, assisting us on our mission to be our customers' best service provider. We can do better than simply informing customers that a particular network device or system has failed. Our clients expect us to be proactive in monitoring the health and overall status of the systems we are servicing, and the Vunetrix solution has enabled Convergint to exceed these expectations."
Hands down, the reason Convergint has adopted the Vunetrix solution is because it aligns with their mission, vision, and values.
There can be no doubt, Convergint is in the service business. It just so happens they are in the building solution industry. The mission of the company, to make a daily difference, can be seen in the actions of every team member. This culture of doing the right thing empowers their colleagues to act in the best interest of the customer every time. Not only does this build a legacy of trust, it's the basis for the continuation of a successful business.
That's why we were so thrilled to share how Vunetrix can help Convergint. Vunetrix is all about proving security devices and systems which have been put in place to protect are operational and performing as expected. The service teams want to know when there's a problem, BEFORE the customer calls them upset.
Does this sound familiar?
Every Day Occurrence at an Integrator's Service Department
Good Day Mr. Integrator. I am calling because there was a security incident  and…
Some of our cameras were vandalized
One of the emergency phones didn't work
I went to pull video evidence, and it wasn't there
The power went out and we didn't have sufficient backup battery power
We just spent thousands/millions of dollars with your company for a security system that didn't work! Why?
Introducing "The Why" of Vunetrix
Security teams today are understaffed, overworked, and faced with managing threats and overcoming vulnerabilities in increasingly complex environments. In addition, they are responsible for trying to manage a lot of information from various different sources and disparate technologies. It's a whole lot of noise with many silos of information. Unfortunately, too many failures are slipping beneath the radar and going unnoticed. Security teams are unaware, businesses are left vulnerable, and when the unthinkable happens, customers are upset.
Vunetrix was specially designed to solve the "Customer Complaint Calls" experienced by ALL System Integrators. Our software monitors the status and performance of every device and service inside a security network and detects and reports issues in near real-time. Every 60 seconds Vunetrix detects performance anomalies and status changes and sends an email or SMS notification when there's a problem. Vunetrix provides alerts, often before the customer even knows there's a problem, making the Integrator the HERO. You can now detect and solve problems before a security event occurs and before your customers' environments become further compromised.
What Makes Vunetrix Different from Other Monitoring Solutions? A Single-Pane-Of-Glass!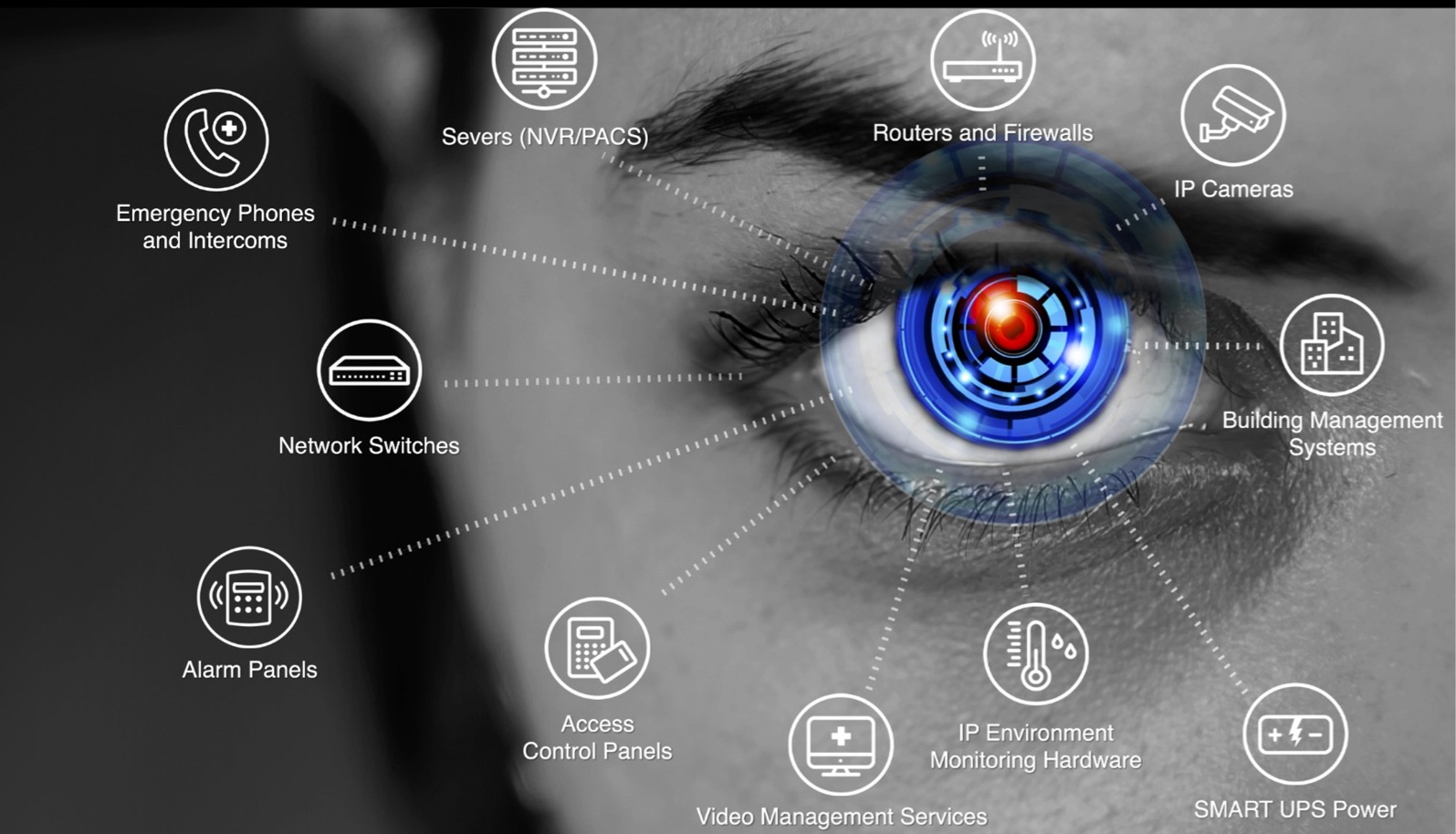 Vunetrix was purpose-built to monitor the health and performance of all your customers' security technologies through a single-pane-of-glass. Since we work with open IP protocols and have multiple API integrations, we can pull just about any information manufacturers make available. This way you don't have to log in to each system or receive alerts from so many different sources. Instead, you have the ability to keep an eye on all security devices and systems through a single, user-friendly dashboard.
With Vunetrix in place, you and your customers will dramatically reduce the expenditure of unnecessary resources. Imagine being able to nearly eliminate false positive alarms, automate most manual equipment checks and reports, and be able to focus primarily on critical security functions. With big data and automated intelligence solutions like Vunetrix, businesses are better protected and controlling costs like never before.
Why is Convergint Successful?
So, why do some companies like Convergint succeed where others fail? It's definitely not the products, as most Integrators, global or not, have access to the same enterprise security solutions. We believe, it's the people, and it begins at the top.
There are leaders and there are those that lead. At Convergint, they have both. It's these same leaders who think, act, and communicate from a defined purpose from which the entire company follows. Each individual knows why they do what they do. And they ALL believe in making a difference. There's definitely something special about Convergint. Who says Elephants can't dance?
At Vunetrix, we want to be around people and do business with Integrators who believe in what we believe. We want to align ourselves with the partners who see value in what we do. Frankly, it just makes good business sense.
What we believe at Vunetrix…
We believe in helping our Integration partners provide the best possible customer service.
We believe it's irresponsible to install an expensive security system for a customer and the choose not to monitor its performance.
We believe it's incredibly important to keep a watchful eye on ALL IP devices and services inside a security network.
We believe in doing the right thing, for every customer, every time.
We believe in doing things differently.
If you're the kind of company that likes to be proactive and provide the best customer service possible, boy do we have a tool for you. Give the team at Vunetrix a call today. We'll walk you through our solution and show you how you can develop trust with your customers and become their "Most Trusted Service Provider" ever! Contact Vunetrix Now!