FOR IMMEDIATE RELEASE
Vunetrix Welcomes Cristine Wick, Promotes Bill Davis and Matt Browne
New hire, promotions, and talent searches for business development and technical talent reflect rising demand for integrated network and physical security.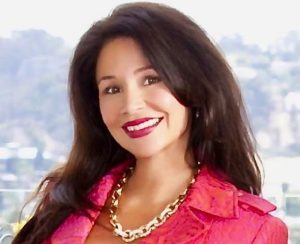 [Seattle, WA, March 2018] — Vunetrix welcomes Cristine Wick as a Business Development Manager and has promoted Bill Davis from Regional Sales Manager to Director of Sales and Matt Browne from Technical Support to Field Sales Engineer. The company also seeks to expand its team of thought leaders. Interested applicants with outstanding skills can learn more and apply online at www.vunetrix.com/about-us/careers/.
Vunetrix's expansion reflects the growing demand for network monitoring, which coordinates electronic and physical security across multiple industries and governments. The collaborative, creative, and autonomous work environment and innovative technology provide our employees with broad security sector experience. Vunetrix's leadership is committed to developing its diverse talent, offering opportunities for growth and advancement in a small group, flexible work environment.
Wick adds 23 years of security industry experience in solution sales and customer relations to Vunetrix's corporate team. Wick built her reputation by bringing sharp communication and problem-solving skills from her journalism degree at San Diego State University to engaging client relationships in security. "Over the course of my time in the security industry, I have seen far too many instances where carefully designed security systems experienced unnecessary failures at the device level," says Wick. "An organization is trusting us as security professionals to design the best, most effective solution, and we must do everything possible to reduce their risk. This area has been ignored, and Vunetrix addresses it perfectly in a pre-emptive and proactive manner. We are on the cusp of significant changes in the industry and, I believe the Vunetrix solution and team will change what is considered best practice in the security industry."
Before Vunetrix, Wick worked at companies like ADT, Bosch, NICE Systems, and IDV solutions where she managed multi-million dollar relationships with high profile organizations including City of San Diego, LinkedIn, Nike, SoCal Edison, and Los Angeles International Airport. Her experiences in security hardware, software, and integration make her an invaluable addition to Vunetrix's team of highly-skilled security industry professionals.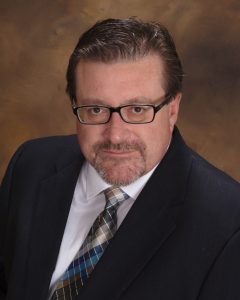 Davis' demonstrated decision-making and leadership skills as a regional manager for the past three years made him a natural fit to lead the sales group. He will coordinate sales efforts across North America, empowering Vunetrix's sales professionals with the tools to work autonomously and proactively with clients. Based in Pittsburgh, Davis has delivered exceptional account management and risk assessments to clients and will extend that expertise and more than 20 years of security industry experience to all sales efforts. He earned his finance degree from University Notre Dame.
Browne's promotion from Technical Support to Field Sales Engineer will provide direct support to Cristine in the Seattle office. With this promotion, Vunetrix leverages Browne's proven problem solving and troubleshooting skills while offering field experience and advanced security technical training for career advancement with Vunetrix.
About Vunetrix
Vunetrix is a Seattle, Wash.-based enterprise security software company that safeguards its clients with an always-on, proven network monitoring tool. The Vunetrix SMART Dashboard detects security system health and performance anomalies or failures; issues alerts, and integrates with various OEM devices connected to a physical security network; and delivers real-time reports in a single-view. Vunetrix dramatically shortens the time-to-detection for security failures while increasing safety and automating device and service health check processes. Vunetrix's award-winning products are deployed by law enforcement and public safety organizations, government and transportation agencies, major enterprises, healthcare and educational institutions, and local communities worldwide. Vunetrix also has an office in Edmonton, Alberta, Canada. For more information, visit https://vunetrix.com.
###
For more about this topic, please contact Sandra Wright at 206.816.4447.